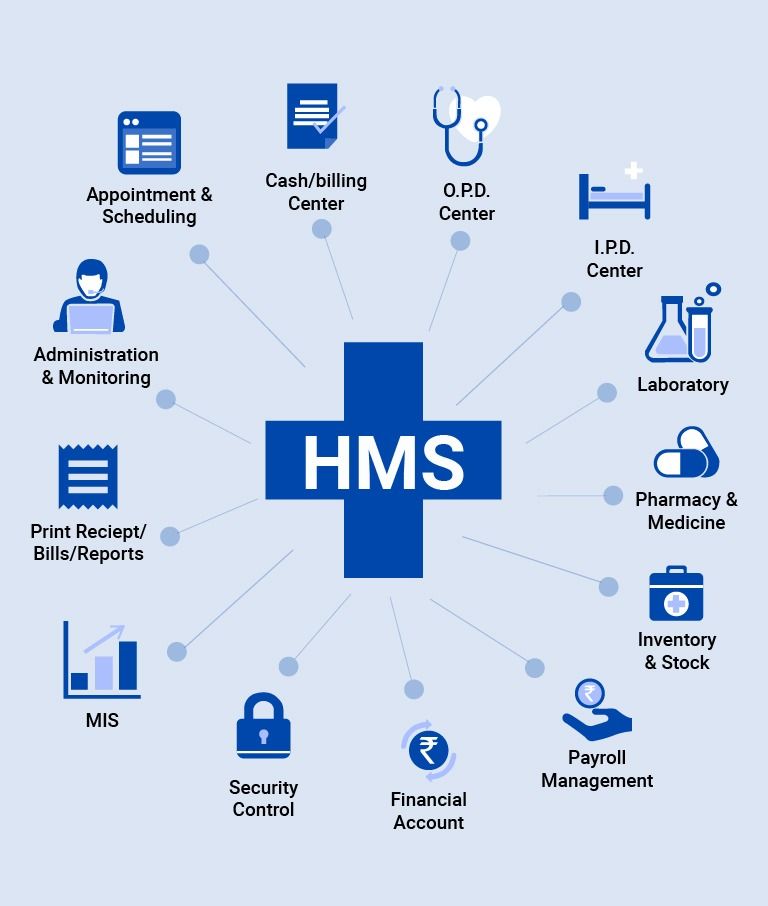 Hospital Management System
Complete Hospital Management system is an all in one solution for Hospital's all work station, we are aiming for paperless system and specially focusing to reduce management effort to maintain all its work. Keeping in mind of technology trend we committed to allow access from all devices. Designed with the aim to minimize efforts of the client and increase their productivity towards their work by serving them faster, easier and correct outcomes.
Quick Setup
As EazyHMS Software is completely SaaS based it's. This minimises common delays resulting from often lengthy traditional software deployment. It is easily adaptable to all small to multi-chain clinical laboratories.
Accessibility
All you need to access the hospital software application is a browser and a internet connection. This is generally available on a wider range of devices and from anywhere in the world, making SaaS more accessible than the traditional business software installation.
Services
Check out the great services we offer
Portfolio
Check out our Hospital Management Screens
All
App
Doctor View
Dasboards